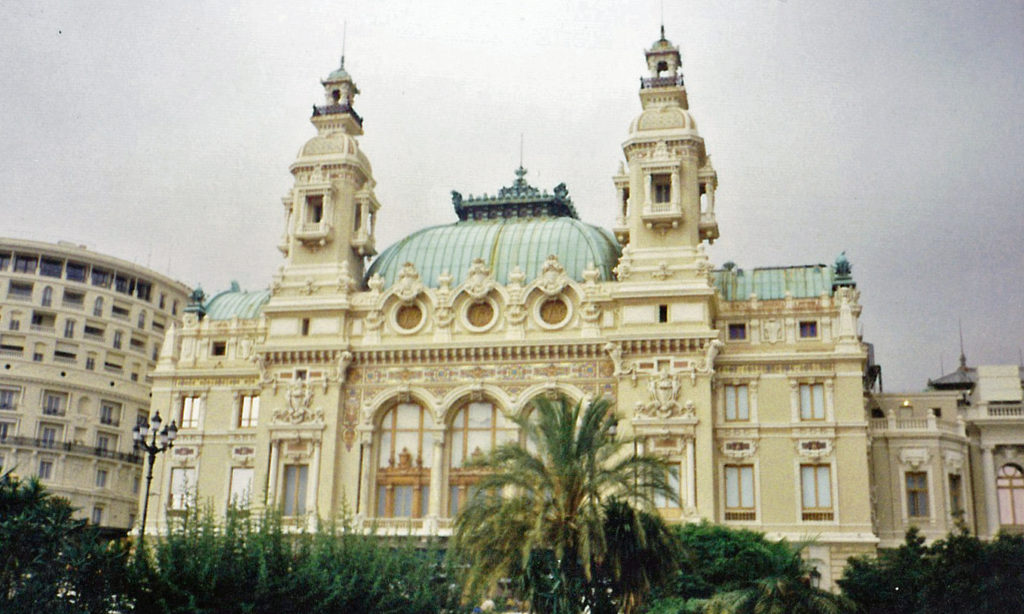 Monte Carlo is synonymous with gambling around the world, but the citizens of Monaco cannot take advantage of their famous casino.
In 1848, the towns of Menton and Roquebrune declared their independence from the Principality of Monaco, then governed by Prince Florestan, a member of the Grimaldi family that still controls Monaco. Princess Caroline, Florestan's business-minded wife, convinced her husband to replace the lost tax revenue by constructing a casino along the lines of the Bad Hamburg Casino in Germany and engaged their son Charles to raise the necessary funds. When Florestan died in 1856, Prince Charles III took over the project. In 1858, work began on a casino in an area of Monaco called "Les Spelugues" (the Caves). When the building and a nearby hotel were completed in 1863, Princess Caroline convinced François Blanc, who operated the Bad Hamburg Casino, to manage the facility. To increase its appeal, Blanc renamed the area "Monte Carlo" (Mount Charles) in honor of Prince Charles and then set about building roads and rail lines so that people could more easily travel to Monaco. Blanc's efforts were so successful in creating an international destination that he became known as the "Magician of Monte Carlo." In 1878, with Caroline still pushing her ideas through Charles, the casino was rebuilt according to the Beaux-Arts design of French architect Charles Garnier, who designed the Paris opera house known as Palais Garnier. Monte Carlo's new casino building also included a 524-seat opera house, now known as Salle Garnier, which has hosted 45 world premieres since its opening.
Today, the opulent Monte Carlo Casino is the world's best-known place for gambling, attracting high rollers from all over the world. Citizens of Monaco are not allowed to enter the gaming rooms because of a decree engineered by Princess Caroline, who thought that gambling is immoral.