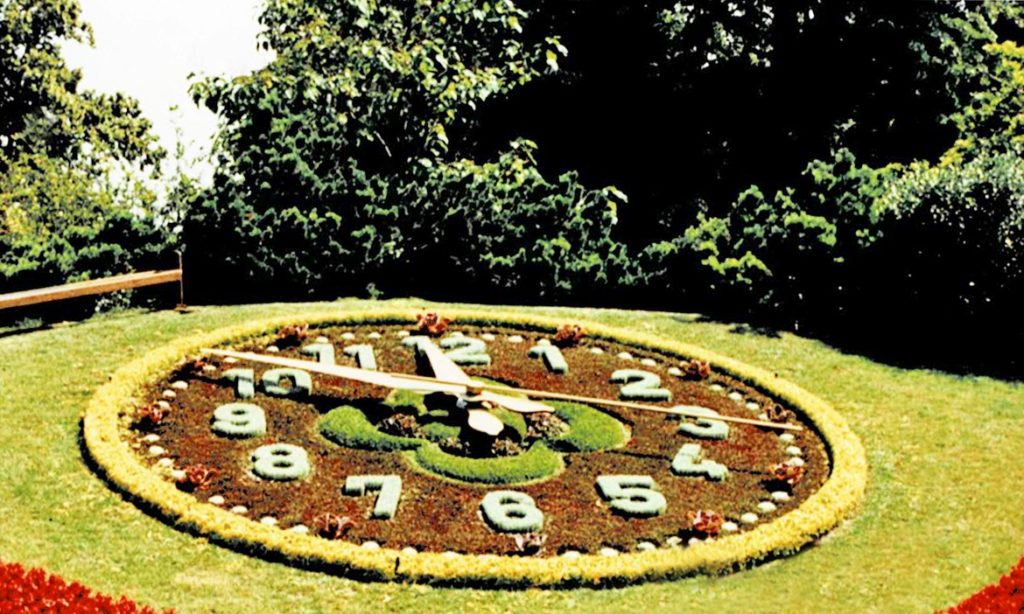 Geneva, Switzerland, is world famous for the skill of its many watchmakers. Until recently, it was also famous as the site of the world's largest clock.
By the end of the fifteenth century, Geneva was home to a large number of talented goldsmiths, fashioning enameled gold jewelry pieces that were in demand throughout Europe.  All that changed in 1541, when John Calvin, the strict religious reformer, declared himself the head of the newly-formed Republic of Geneva.  Believing the wearing of jewelry to be a form of idolatry, Calvin outlawed both the making and wearing of gold jewelry.  Geneva's talented jewelers were suddenly unemployed.  Fortunately, a group of Huguenots, Protestants fleeing France to avoid religious persecution, settled in Geneva and brought their watchmaking skills with them.  Soon, Geneva's once-idle jewelers were making high quality watches. By the eighteenth century, 600 watchmakers were exporting 600,000 watches a year from Geneva to the remainder of Europe, Asia and the American colonies. 
Geneva's watchmaking capacity reached its peak just after World War II.  In 1955, to recognize Geneva's status as the watchmaking capital of the world, the city erected a huge clock on the western side of the English Garden, just south of Lake Geneva.  The face of the L'horloge Fleurie (Flower Clock), including the clock numerals, is created on the lawn from about 6500 flowers and plants, redesigned and reconstructed once each season by local florists.  The clock face is 16 feet in diameter and 59 feet in circumference, earning it the title of the world's largest clock until it was surpassed in 2005 by a clock in Tehran, Iran.  The Flower Clock's eight-foot-long second hand remains the longest in the world.  The underground mechanism is linked to a satellite, allowing the huge hands to display the exact time, for which Geneva's watches remain famous.