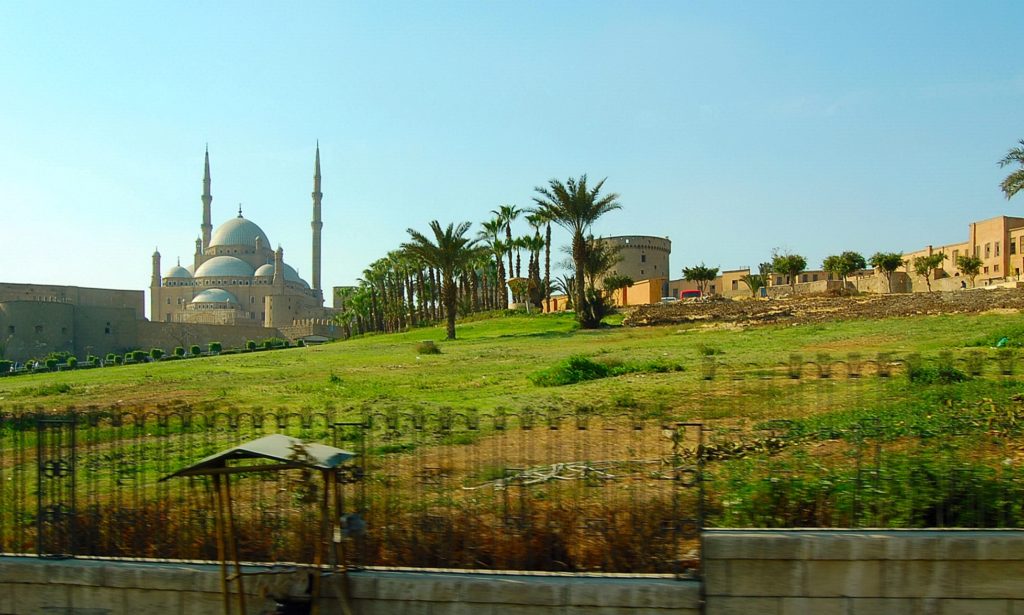 The Cairo Citadel, among Egypt's most visited sites, was erected by a medieval leader often considered the most important Kurd in history. An extraordinary well named in his honor is still visible on the site.
By the time he was 37, Saladin (Salad ad-Din), a Sunni Muslim Kurd, had wrested a large block of territory east and south of the Mediterranean from Shia Muslims. In 1175, he became the first Sultan of Egypt and Syria. His immediate task was securing his capital in Cairo against attacks from the bordering Kingdom of Jerusalem, established by Christian Crusaders in 1099 after they broke through the walls of Jerusalem and massacred its Jewish and Muslim inhabitants. Saladin soon began building a walled fortress, featuring massive cylindrical bastions, to surround both Cairo and Egypt's nearby former capital of Fustat, burned to prevent its falling to the Crusaders. From this Cairo Citadel, Saladin organized and led a military expedition that decimated Crusader forces at the Battle of Hattin in 1187 and soon recaptured Jerusalem, allowing Jews and Muslims to return. To provide water for the increasing number of residents and soldiers within the citadel, Saladin ordered Crusader prisoners to dig a 285-foot-deep well, with a spiral donkey stairway inside, that became known as "Joseph's (Yusuf's) Well" after his first name. Saladin's immediate successors extended the walls and added mosques to the Cairo Citadel. By the fourteenth century, Cairo and its citadel were at the center of the Islamic world.
In 1828, Muhammad Ali, Egypt's Ottoman ruler, began building an imposing mosque on a citadel hilltop modeled on Istanbul's Blue Mosque, destroying monuments of his predecessors in the process. The Cairo Citadel served as the administrative center of Egypt until the late nineteenth century. Today's visitors can see Joseph's Well and three mosques and tour museums reflecting Egyptian history.